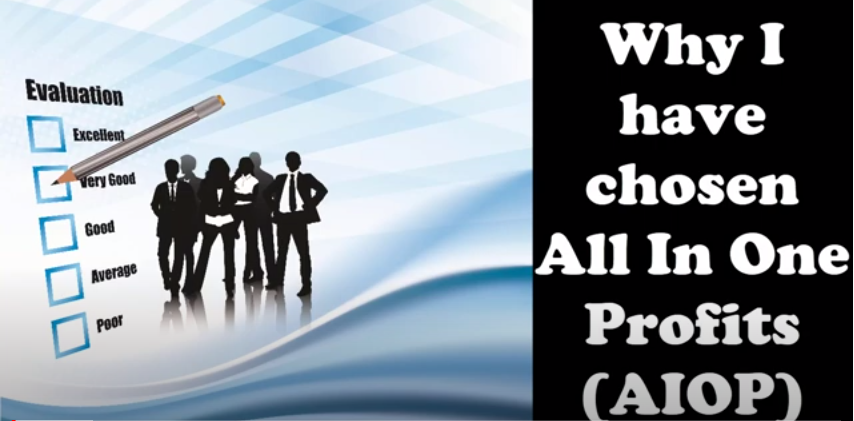 Why I have chosen AIOP autoresponder
Should you consider AIOP autoresponder for your business?
| | |
| --- | --- |
| | RATINGS |
Price





Concept





Execution




Value





| | |
| --- | --- |
| | TOTAL |





Vendor:
AIOP
PRO:
Unlimited emails and leads
CON:
There's a bit of a learning curve, like in most autoresponding systems
Should you consider AIOP autoresponder for your business?
I'm sure you have tried multiple programs online and have heard that "money is in the list" and that having an autoresponder working for you is crucial to ANY online business. If you are still sitting on the fence in this regard, this short article might surprise you especially if you're not comfortable leaving a fortune with some big autoresponder sharks)   
There are many autoresponder solutions out there however most of them would require some considerable monthly expenses. Unless you're ok to spend $50-$100 per month on Aweber or GetResponse, I'd suggest you to start with a more affordable & working solution for roughly $10/month, which is All In One Profits. 
I deliberately have chosen All In One Profits (AIOP) autoresponder as more expensive solutions are out of reach for many beginning marketers and AIOP does the job well. Besides, this option is truly "All in One" as it provides a quality cPanel hosting for your sites or blogs, a detailed link tracking service, a splash page builder and some other tools. In essence that's what we all need for doing business online. Again, you might already have a good solution for your business and that is fine. Just use it right. The key point I'd like to make here is that having autoresponder in place is a must in modern day online marketing.

Here are the key benefits of AIOP marketing system:

unlimited autoresponders
cpanel hosting
blog
link tracking service
duplication system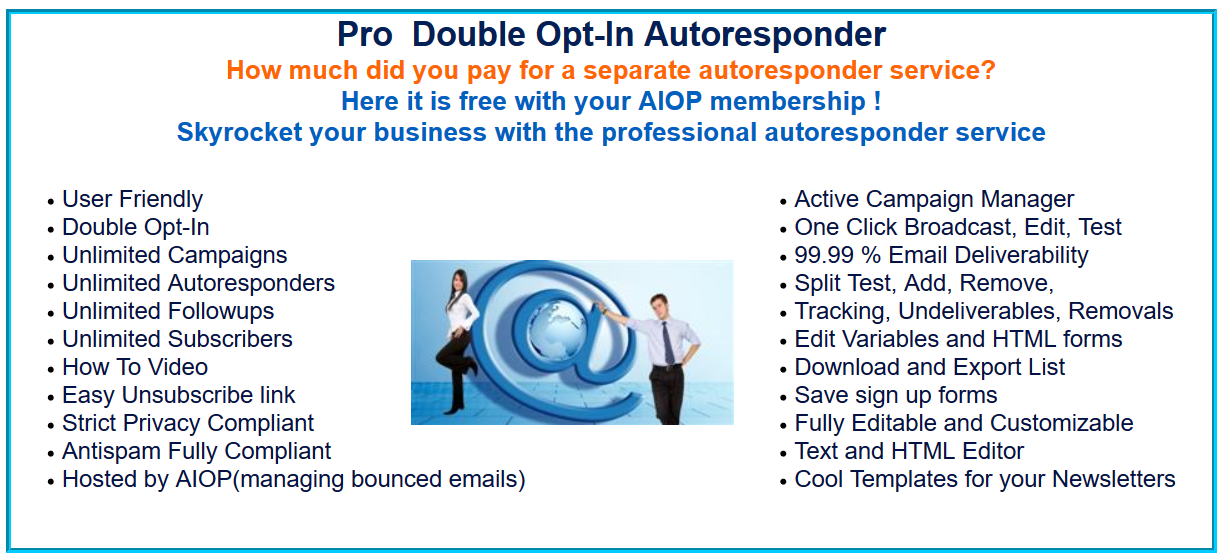 AIOP solution is a proven marketing platform that stays there for many years. It has got a very lucrative & incomparable compensation plan as well . I'm not exaggerating here, it's unique and really generous. I really doubt you can find more rewarding comp plan in this niche. While it's not really mlm style opportunity it has got a huge leverage throughout multiple levels (hint: you're basically break even with one referral only). There is a number of people using successfully AIOP as a standalone business.
And finally, if you want to learn how to use AIOP for your business, create a free account at my VSProfits marketing system. You'll get a step by step guide as well as a no cost tool for promoting AIOP and your own business/affiliate site.
I hope you find this article helpful. Whether you use AIOP autoresponder for your business or not - I'm 100% sure about the following tip: using a reliable autoresponder in your business is essential granted you maintain a good and regular relationship with your list.